Ice Cream, Ice Cream, Read All About It!
Did you even go on vacation if you didn't have ice cream? Treat Yourself to some of the best ice cream while you are here!
Ice cream is one of those staple treats that everyone looks forward to getting and what better place to have it then in vacationland  of course.  Although you can eat ice cream year round there's nothing better then going on a sunny summer day; sitting at a picnic table  enjoying some delectable refreshments. It's something that brings everyone together.  It can be an afternoon pick me up when you're starting to get hangry at 2pm or a even just a reward for climbing the Beehive trail at Acadia National Park. Sure there are many places through out Eastern Maine that you can stop at while you are here, we have compiled some of our favorites. I know what you are thinking, "I wish I could eat ice cream but I have a dairy intolerance or maybe you're trying to maintain that summer bod "- but hey sometimes rocking the dad bod is far more realistic- maybe that's just my case.  Many of these locations serve options for those who live a dairy free, gluten free or vegan lifestyle.
Mount Desert Island Ice Cream 
325 Main Street
Bar Harbor, ME
207-801-4006
Sunday – Thursday: 1 – 9
Friday – Saturday: 12 – 10
MEMORIAL DAY WEEKEND: (FRIDAY – SUNDAY):  11 – 11
7 Firefly Lane
Bar Harbor, ME
207-801-4007
Monday – Thursday: 12 – 10
Friday – Sunday: 11 – 10
MEMORIAL DAY WEEKEND: (FRIDAY – SUNDAY):  11 – 11
*The Portland, ME shop is open year round
51 Exchange Street
Portland, ME
207-210-3432
Sunday–Thursday: 11 – 10
Friday–Saturday: 11 – 11
MEMORIAL DAY WEEKEND: (FRIDAY – SUNDAY):  11 – 12
https://www.facebook.com/mdiicecream/?fref=ts
http://www.mdiic.com/
At MDI Ice Cream they are far from shy on trying new and exciting flavor combinations. Their lemon poppy ice cream and prosecco sorbet are mouth-wateringly delicious.  Make sure to stop here after a day of shopping in downtown Bar Harbor at the local shops. You can either dine in or sit on one of the benches in the park area outside of their shop. There are so many smooth, bold flavors to choose from.
They offer  some vegan friendly items and dairy free options as well. Each ice cream is labeled so that customers who have known allergies can identify what is in each flavor.
https://www.facebook.com/udderheaven/
Udder Heaven

They also have a second location
Mainely Heaven
28 Main Street
Southwest Harbor, Maine
They are open 12-9
Udder Heaven is located right on the outskirts Trenton going into Bar Harbor, ME. If you're looking for a great pick me up on the way back into Ellsworth, you will be in udder heaven when you try their homemade ice cream. Enjoy a family trip to Pirate's Cove mini golfing and celebrate afterwards with a cone of some of the finest homemade ice cream, they have softserve and hard serve ice cream. If you like something crunchy and sweet, check out the Salted Caramel Pretzel crunch one of our favorites!
For those dairy free folks, they expect to carry upto 3-4 different dairy free flavors this summer. There are also varieties of frozen yogurt, italian ice, sherbert and sorbets.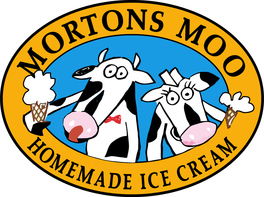 Morton's Moo
Having a birthday or anniversary party?  Morton's Moo is the perfect stop to order a custom ice cream cake in the flavors of your choice.  At Morton's Moo, you can have your cake and eat it too! Their black raspberry ice cream cake  is not only vibrant in color but also in flavor.  They strive to use as many local products as possible  including local organic milk in their gelato. They do not put any high fructose corn syrup in their ice cream and use biodegradable products to serve their delicious treats in. Stop on by and choose from their different varieties of ice creams, gelatos, sorbets and cakes.
They have have Gluten Free, Diabetic, Vegan, Goat Milk,  & Almond Milk Options.
https://www.facebook.com/PugnutsIceCream/?fref=ts
Pug Nuts
1276 Surry Road
Surry, ME 04684
                       Closed Mondays

Tuesday          12:00PM to 6:00PM

Wednesday  12:00PM to 6:00PM
Thursday        12:00PM to 6:00PM
Friday              12:00PM to 7:00PM
Saturday        12:00PM to 7:00PM

 Sunday            12:00PM to 6:00PM
Pugnuts creates a variety of homemade ice creams and gelatos that will make your taste buds sing.  They import italian ingredients to create their homemade gelato and use fresh  ingredients in their homemade ice cream. You will find waffle cones made daily, as well as a special catch on the weekends – homemade cones in the shape of codfish. During the summer time, they cater to making a healthier option where they opt out of using processed sugar and making this a gluten and dairy free option. This frozen green treat  incorporates honey,  fruits and vegetables. With their creative talent this is sure to be an enjoyable treat.  Other delicious items to try are their Lavender and Honey gelato and Pistachio gelato, these flavors just melt in your mouth.
 All of their sorbets are vegan and made with fresh fruits  in and out of season so that you are always getting fresh ingredients. 
http://www.theicecreamlady.com/2012/02/flavors.html
The Ice Cream Lady
The Ice Cream Lady is located out of Brooklin, Maine. You can find her fine selection of ice creams all around the extended Blue Hill Peninsula.
Blue Hill:
Mainescape
Tradewinds Market Place
Arborvine Restaurant
Brooklin:
Brooklin General Store
Castine:
T & C Grocery
Deer Isle:
The Galley
Lincolnville Beach:
Dot's
Sedgwick:
Eggemoggin Country Store
Stonington:
Harbor View Market
Burnt Cove Market
Island Country Club
Inn on the Harbor
Opera House
https://www.facebook.com/thedairyport/
Wahl Port Dairy
For those who love peanut butter, make sure to scout the days that they have peanut butter as their special! Their homemade peanut butter soft serve ice cream is the delcious. It's got a smooth consistancy that is rich and creamy in flavor. Have it dipped in their chocolate dip topping and you almost have yourself a frozen reeces peanut butter cup. YUM! Check out their facebook page for their monthly soft serve flavor calendar so you know which days to scope out on the flavors that you like. They also carry a variety of hard serve ice creams as well.
Blueberry Hill
355 High St, Ellsworth, ME 04605
Open 11AM – 9PM Daily
(207) 667-6740
Blueberry Hill is one of those  ice cream locations that always has a line worth waiting for. They offer soft serve and hard serve flavors, even sundaes for your fur friends. You will never leave this ice cream stand hungry. The portion sizes are huge. You can find them carrying Gifford's hard serve ice cream which is a classic Maine originated ice cream company. If you have a chance to stop in try Toasted Coconut or Fly Fishin' Fudge.
After you choose where to go for ice cream, the next thing to decide is what type of cone that you want. Cake cones, Sugar Cones and Waffles cones oh my. Although sugar cones and waffle cones are nice and sweet there is something about that wafer like -cake cone that I am partial to. If you can't remember what your favorite cone is here is a breakdown of what they are so that you are prepared for your next trip. What is the difference between a sugar cone and a waffle cone? It's all in the batter and sugar content. The sugar cone is baked and is a little sturdier. The waffle cone is made in a a special waffle making machine but is more fragile. The best part about the waffle cone is that you can fit more ice cream in it 😀
Don't forget about the Jimmies/Sprinkles ( this has always been quite a topic of discussion but they are the same thing).  Depending on  if the parlor carries them, you may choose between the traditional chocolate or rainbow. Whatever your choice may be, it adds a little more pazzazz to your ice cream, especially if you are trying to capture the best photo to post on social media.
DIY: 
We are in a time period now where people are trying to be more hands on and make things themselves.  What better activity to do with a group or with kids then to make your own ice cream?
 If you're feeling really ambitious you can make your own home made ice cream with no ice cream churner necessary. Here are the things you need to make your own homemade ice cream that you can customize to your own liking.
One quart or pint size zip lock bag.
One Gallon size zip lock bag.
1/2 cup of milk, 1 tablespoon of sugar, 1/4 teaspoon of vanilla (place these three ingredients in the quart/pint size bag and seal).
8 table spoons of ice cream rock salt and scoops of ice (place the rock salt and the just enough ice in the gallon size bag -leaving enough room to place the quart size bag inside with it).
Gently toss the bag and move it all around until you get the ice cream consistancy that you are looking for. (This is where team work makes the dream work- toss the bag around like hot potato so your fingers don't get too cold while mixing the ingredients together).
Once you have completed that step add in some chocolate chips or toasted coconut to make it all the more indulgent. YUM!
You can also check out the local L.L. Bean Outlet for one of their  homemade ice cream balls that you put all the ingredients in and toss around.